The newest NAB (No. XIX / 2020) has arrived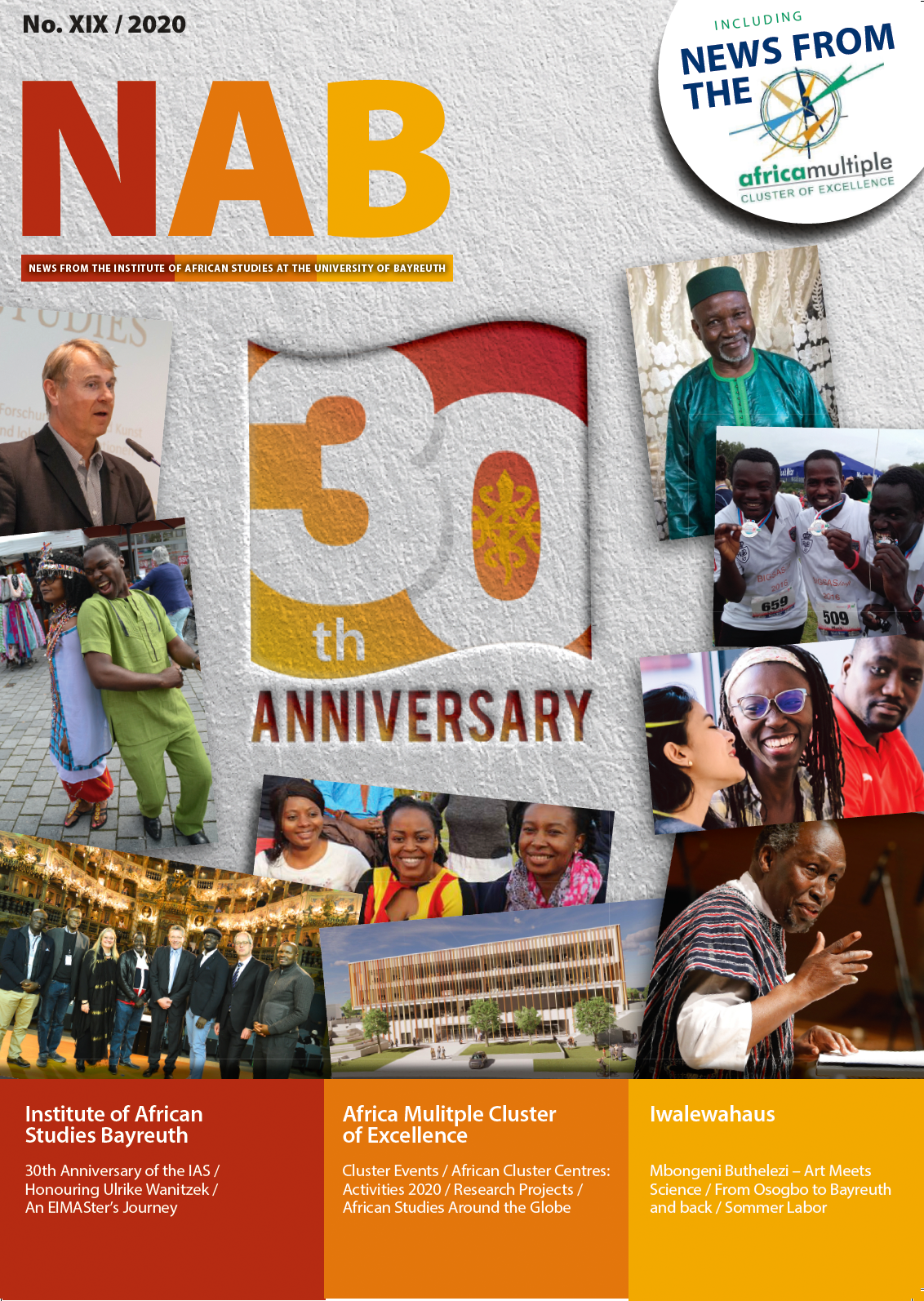 ​The newest NAB No. XIX / 2020 has arrived from the printers!
This year's edition focuses on the 30th anniversary of the IAS and also features all of 2020's interesting projects of the Cluster of Excellence, Iwalewahaus, BIGSAS and the Bayreuth Academy.
Hard copies are available at IAS (Iwalewahaus) or can be requested under IAS@uni-bayreuth.de.
Onlineversion: ​NAB No. XIX / 2020