Call For Applications TGCL Scholarship 2021/2022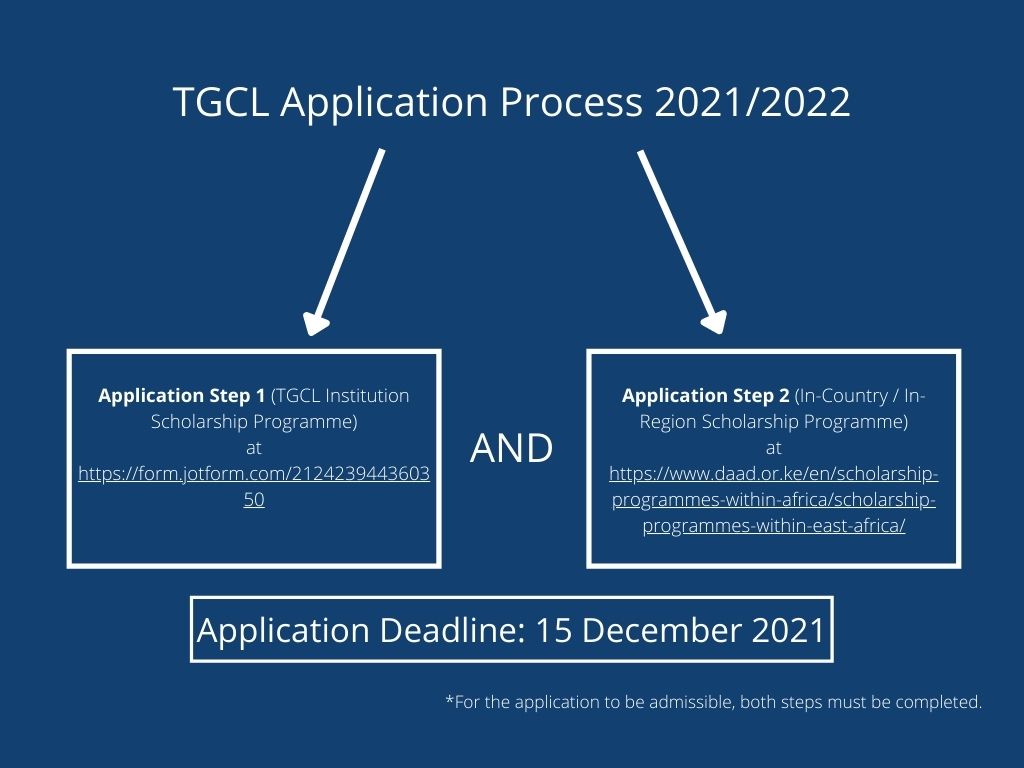 Call for applications!
LLM Programme on East African Community Law and Regional Integration Law at the Tanzanian-German Centre for Eastern African Legal Studies (TGCL), University of Dar es Salaam, School of Law.
The TGCL is one of several centres of excellence established in Africa under the programme "African Excellence – Fachzentren in Afrika", funded by the German Foreign Office through the German Academic Exchange Service (DAAD).The TGCL offers aspiring lawyers and law students from the Partner States of the East African Community (Burundi, Kenya, Rwanda, Tanzania and Uganda) a highly specialised Master of Laws (LLM). TGCL graduates are qualified to take over leading positions in the East African region in the fields of law, economy, culture, politics and administration, in national as well as in regional and international organisations.
Due to the financial structure of the program, there are two scholarship strands. Kindly note that you must apply twice as all applicants will go through the same selection process to determine the allocation of the two scholarships. For the application to be admissible, both steps must be completed!
The application deadline is Wednesday 15 December 2021.
For more information and links to the application process, click here: https://www.tgcl.uni-bayreuth.de/en/programmes/application11/tgcl/index.html